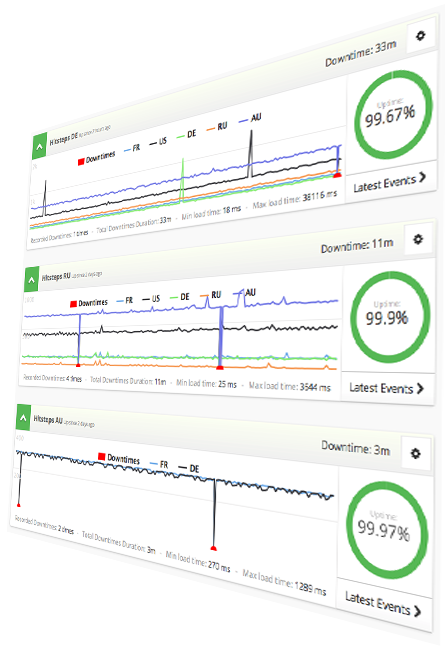 We are introducing Smart Uptime Monitoring system, bundled into your Hitsteps dashboard.
Let your servers recover automatically. Know about downtimes instantly, do not let your visitors be the one who notify you about your website downtime.
By activating this service, we scan your servers and websites every minute and notify you instantly if we find out they are down. we verify each downtime from multiple countries to remove false alarms.
Upon downtime, we can notify you via Call, SMS or Email.
Additionally, you can define DNS Failover using Cloudflare or setup SSH commands to recover your failed website automatically.
This feature is available from Pro plan onward. You can find Uptime Monitoring in left sidebar of your Hitsteps Dashboard.