If you looked at your analytics data recently and looked at your referral section, probably you have noticed some strange referrals from websites that you cannot identify why they should send you visitors!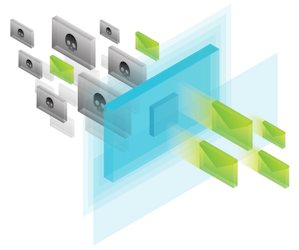 We are strictly against spam and automated bots in hitsteps and we are against this method of referral spamming too. as you know, your analytics number and list of online users only reflect your true human visitors and you won't see bots, spammers and spiders in your web statistics.
These services are not actually sending you real traffic! we have analyzed all traffics coming from them for all of our customers and we noticed a bounce rate of 100%, it means all visitors come through them close website as soon as it is loaded. this is highly unlikely scenario from human-line browsing.
so why they do this? They are actually advertising to you. this way, they can show their name to you in your statistics report. so you get curious and follow up to see who are they and visit their website! so this way they increase their visibility not only in hitsteps, all other analytics such as google analytics, piwik and … too, as they show them as your top referral once they have send enough (useless and bounced!) traffic to you.
We don't know how they send this traffic to you, but we assure you this traffics are spam and therefore their name in your referral section is spam as well, as a result we have took necessary action to protect our users from spam statistics and continue to provide real human web analytics.
Starting from today, this referrals won't show up as your online visitor, won't count as a pageview and won't show up in your referrals in hitsteps.
If you are only using hitsteps, then you are protected!