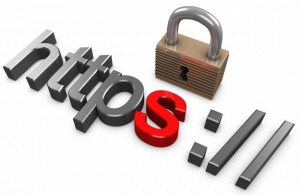 Hitsteps had HTTPS since beginning when we launch our service two years ago, but now it is default protocol for all new users. All new users who open hitsteps, they will automatically get forwarded to https version of our service. You can choose to view normal HTTP version if you would like to, after you logged in, but that would be your own choice (and we won't ask you why!)
HTTPS sites will have extra boost for their ranking, it is not some myth SEO science, it is directly quoted by Google's official blog. It is a rare thing that Google tell businesses how to improve their SEO,  and we are glad that Google announced this one publicly, as it is for goods of our clients, YOU and help have a safer web overall.
over the past few months we've been running tests taking into account whether sites use secure, encrypted connections as a signal in our search ranking algorithms. We've seen positive results, so we're starting to use HTTPS as a ranking signal.
Quoted by Zineb Ait Bahajji and Gary Illyes in Google's blog
so, did you get the hint? What are you waiting for!? contact your web hosting or developer and ask for HTTPS! If you are a hitsteps analytics user, please make sure HTTPS visitors tracking is supported in your current license to avoid missing any hits from being counted.