Squarespace have an integrated basic web statistics, but if you need more features, we've got you covered.
You can use Hitsteps Web Analytics and live chat with Squarespace-based websites, we've tested it and we provide you with instructions on how to get it running.
We suppose that you have a hitsteps account, if you don't have, get your account here
Go to your website dashboard in hitsteps.com control panel and get your tracking code: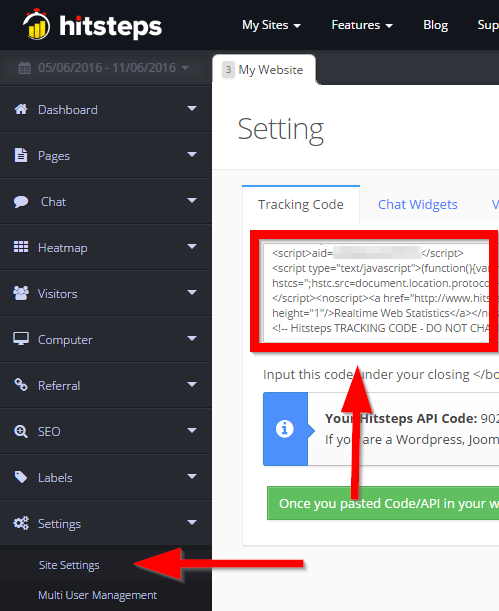 You'll see this page if you register for a new account and add your website.
If you would like to put a live chat widget in your website too, please use code provided in Chat Widgets section in additional to tracking code.
You need to put this code in footer of your Squarespace site, here's how.
If you have SquareSpace premium, you can follow this steps. Otherwise, follow step below under "For SquareSpace Free Accounts"
From left menu, click on Settings: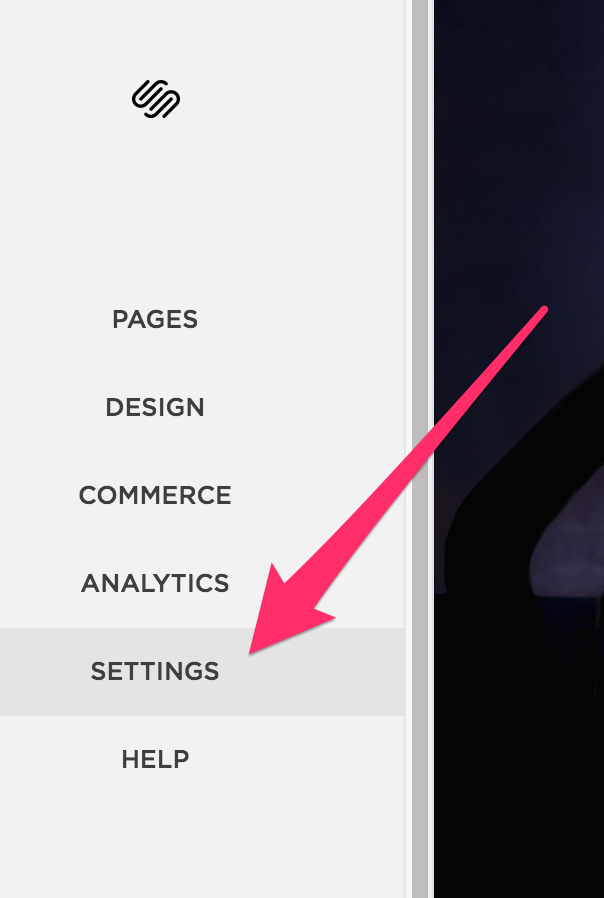 Then click on Advanced: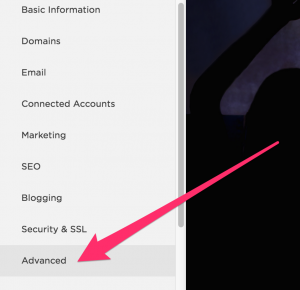 And then Code Injection: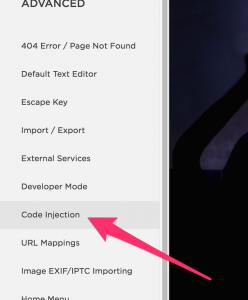 And enter code you copied into Footer area: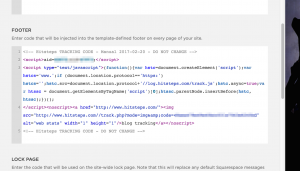 For SquareSpace Free Accounts
Login to your Squarespace admin and from left sidebar, click Setting:

Now click on little trigger button to add new content, and add a new "Code" content: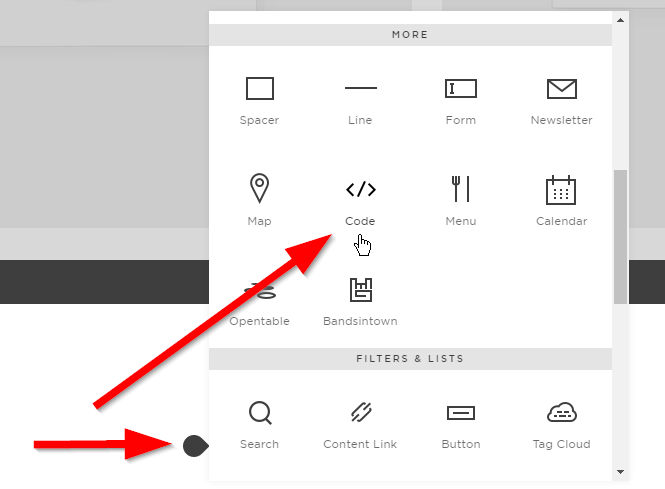 Enter hitsteps tracking code you copied earlier here. Make sure "Display Source" is unchecked and code type is set to HTML as shown in this picture. click apply: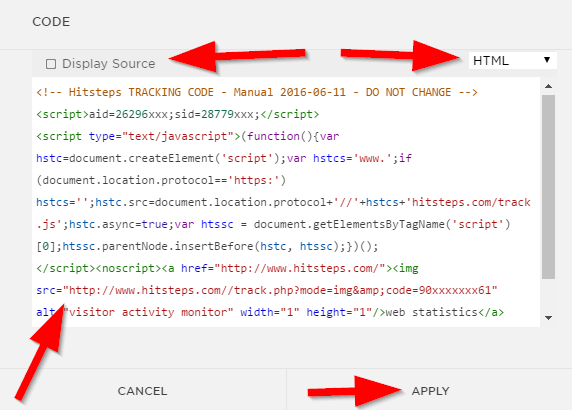 And finally save the changes, and we are ready!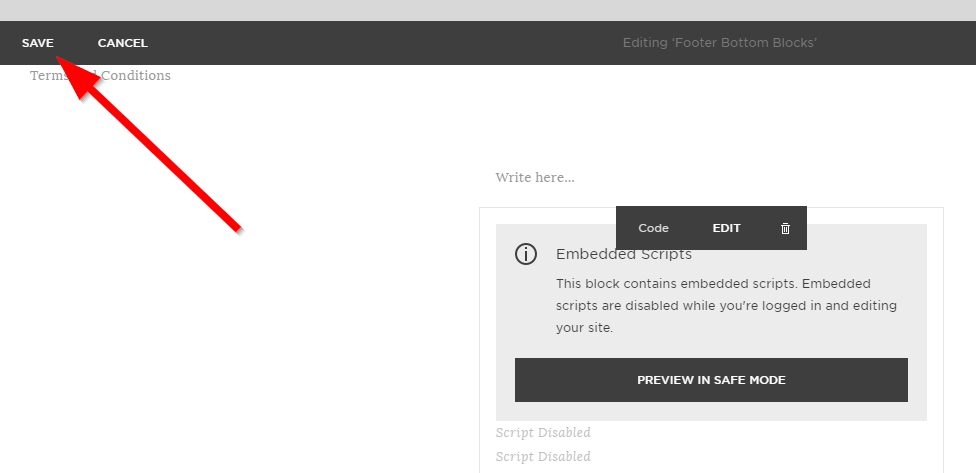 In case of any issues or questions, please drop us an email